CHANGES TO HOSPITAL OPERATION DURING COVID-19 CRISIS
NEW PROTOCOL FOR ADMISSION OF PATIENTS DURING COVID-19 CRISIS
We are pleased to be able to offer a continued high level of care for all our clients and patients during these unprecedented times. On advice from the government and the Australian Veterinary Association (AVA), we have had to implement some new protocols for patient admissions. This includes patients that are coming for consultations as well as admissions to the hospital.

South Eastern Equine Hospital
Specialist Care for All Horses
South Eastern Equine Hospital is a specialist hospital located in the South East of Melbourne of Victoria.
The hospital provides specialist care for all horses whether they are primary or referred cases.
We offer advanced diagnostic and surgical techniques in excellent facilities and are staffed with specialists in equine surgery, internal medicine, anaesthesia and ophthalmology.
The hospital and all of its staff provide a personalised, compassionate, high quality service for all equine patients and their owners.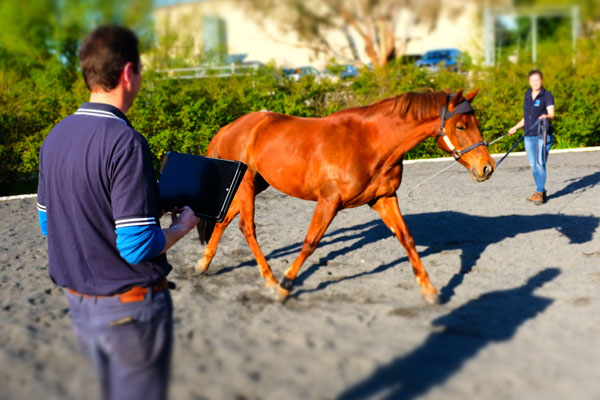 "Can't thank you all enough for treating and caring for Star and her bone infection. Every time I have a horse that needs veterinary care you are honest,  thorough and supportive. I can highly recommend Robyn and her team."
"My girl was there for a lameness test and they went above and beyond to assess my girl and found out her underlying problem, treated it, followed up on it, looked after her impeccably while she was there. The list goes on. I was very impressed!"
"My mare Mojave had a squamous cell carcinoma treated with radiation under general anaesthetic and has been cancer free for over 18 months now. Many many thanks once again to Robyn and her team."
Catch up on our latest news!
Stay up to date with  our newsletters, clinic updates, and horse care tips.

Equine Veterinary Services
Routine, preventative, and emergency vet care for horses.
Clinic Hours
Mon - Fri: 8:30am - 5:30pm
Sat-Sun: Emergencies only
Available 24/7 for Emergencies
Follow our Facebook Page
/SEequinehospital
Address
359 Belgrave-Hallam Road
Narre Warren North
VIC 3804